Cambridge Networks Day 2012 included the following speakers (click on the speaker's name to see their homepage and on the talk title to see the slides of the lecture - if made available. Note more lectures will be added in the near future):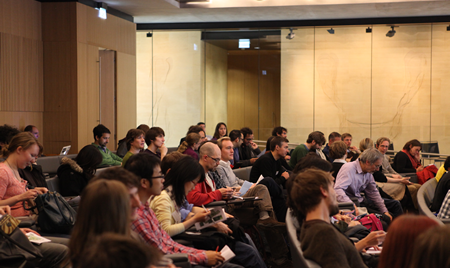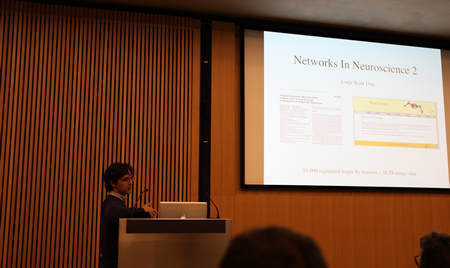 1. Ed Bullmore (University of Cambridge - Brain Mapping Unit)
2. Dr Mason Porter (University of Oxford - Mathematical Institute)
Community Structure in Neworks
3. Prof Vito Latora (Queen Mary University of London - School of Mathematical Sciences)
4. Dr Gergory Jefferis (University of Cambridge - MRC Laboratory of Molecular Biology)
Neural Networks in the Fly Brain
5. Dr Nick Jones (Imperial College London - Department of Mathematics)
6. Prof Ottoline Leyser (University of Cambridge - Sainsbury Laboratory)
Research in the Sainsbury Laboratory
7. Prof Yong-Yeol Ahn (Indiana University Bloomington, USA - School of Informatics and Computing)
Link Clustering Reveals Multi-Scale Structural Complexity in Networks
8. Dr Simone Severini (UCL - Department of Physics and Department of Computer Science )
Networks Through a Quantum Lens
9. Prof Jon Crowcroft (University of Cambridge - Computer Laboratory)
Poster Session:
The poster prize was awarded to Michael T. Schaub from Imperial College London, for the following poster:
Markov time zooming as a tool for detecting non-clique like communities in complex multiscale networks.
Michael T. Schaub*, Jean-Charles Delvenne, Renaud Lambiotte, Sophia N. Yaliraki and Mauricio Barahona.
Department of Mathematics and Department of Chemistry, Imperial College London.